The good news: New cars have a safety feature called blind-spot warning. Many models rely on K-band radar to "see" cars nearby.
The bad news: Onboard radar turns each of these "seeing" cars into mobile K-band false alarms. A blind-spot system may tag along with you for miles. You're stuck, not knowing which car to maneuver away from. GPS is no help. It doesn't work on mobile sources.

Punch One: A new computer algorithm we call Junk-K Fighter recognizes most mobile false alarms and excludes them, yet never blocks real radar. And it's built into all new V1s.
Punch Two: An optional plug-in module, SAVVY, has a thumb knob marked in mph. All alarms encountered below your speed setting will be quieted automatically to V1's muted volume after an initial report. Imagine, those nagging Home Depot squawks just fade away.
Mike's first commandment: V1 must never miss a threat. Quiet is nice, but missing an ambush is fatal. That's why we don't use GPS. GPS knows only one thing—location. And if the frequency of a new threat is near that of a blocked alarm, SORRY, but GPS demands silence at that location, even if that means silencing a trap.
Detectors that don't detect: It's easy to make a detector without false alarms. Just give up on long-range warnings. Our competitors play that game. We don't. Instead, V1's one-two punch against false alarms gives you long-range protection that won't let you down.

Satisfaction guaranteed: Try it for 30 days. If it doesn't satisfy for any reason, send it back for a full refund.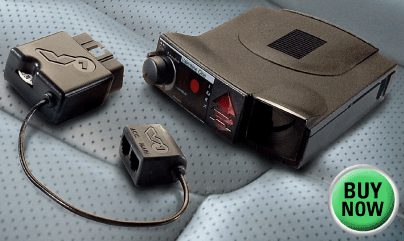 Mike's everyday equipment:
Includes Valentine One Radar locator with Laser warning (item 20015) and SAVVY (item 20220) in a specially-priced package.
Grand Touring Package.......$449